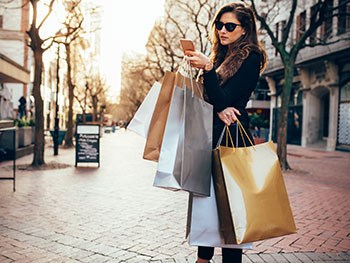 Read Time:
1 Minute, 14 Second

Birmingham City University fashion lecturer Alison Rapsey heads to Taiwan next week, where she'll share expert insights into fashion trends on the UK high street as well as highlighting brands that are paving the way for success.
"Whilst some long-standing retailers on the British high street are failing and closing stores, I'll be discussing how some department stores are offering new experiences that we should expect to see more of in 2019," said Alison, course director for Fashion Business and Promotion at Birmingham City University.
Whilst we've seen recent press coverage on Debenhams' store closures, they've been making more innovative use of floor space through in-store gyms and shared working spaces.
"To enhance customer experience we've seen John Lewis offering sensory experiences, where you can try out dining room and bedroom environments for extended periods of time in their in-store apartment called 'The Residence', before making a decision on purchasing the products.
"We're also seeing fashion department stores changing their layouts to reflect shopping habits. Selfridges in London recently changed their men's department to cater for the street-style male that might be interested in three brands that would've previously been sold in separate areas – Versace, Off White and Stussy."
During the Taiwan visit, Alison will also share insights into the use of new technologies in fashion retail.
"More and more we're seeing retailers adopting augmented reality and virtual reality to entice consumers," said Alison.