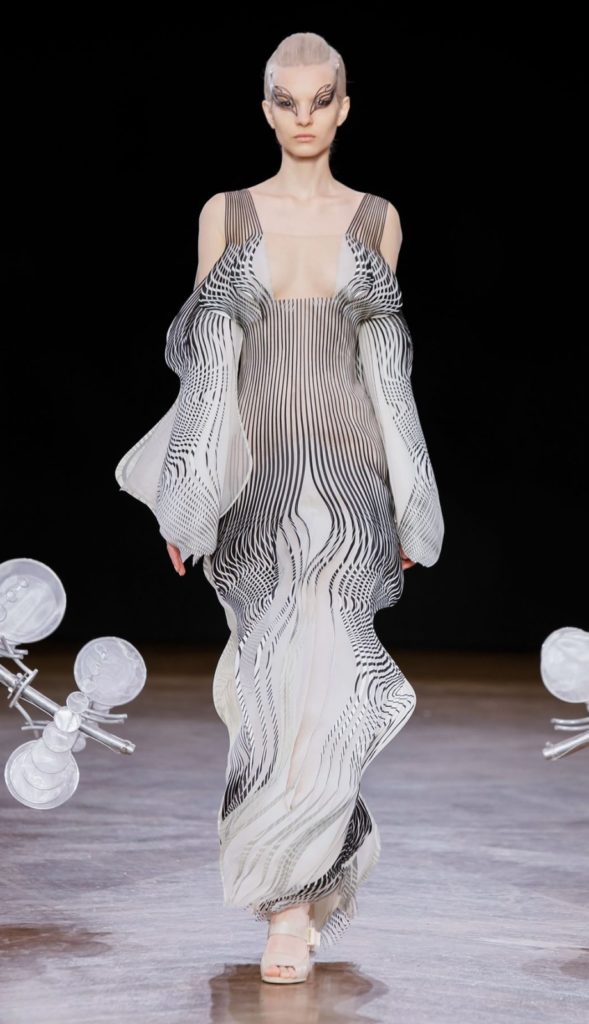 3D designs, volumetric moving outfits, hypnotic lines – the style of Iris Van Harpen is recognizable at first glance. Yesterday, a 35-year-old designer presented a new brand collection. In the center of the podium appeared three-dimensional sculpture, created by American artist Anthony Howe. The work, called Omnivers, served as a portal for models in elaborately designed dresses that moved under the track of the German composer Niels Fram called Says.
The line of clothing was called hypnosis.
"The hypnosis collection is a hypnotic visualization of the tapestry of nature, the symbiotic cycles of our biosphere that intertwine air, land and oceans," said the designer.
In her work on the collection she used the Japanese technique of painting sumingagashi, in which the fabric is painted in water, a 3D printer and laser cutting. The final dress of the collection was made in the image of the Universe with rotating parts made of aluminum, stainless steel and feathers.