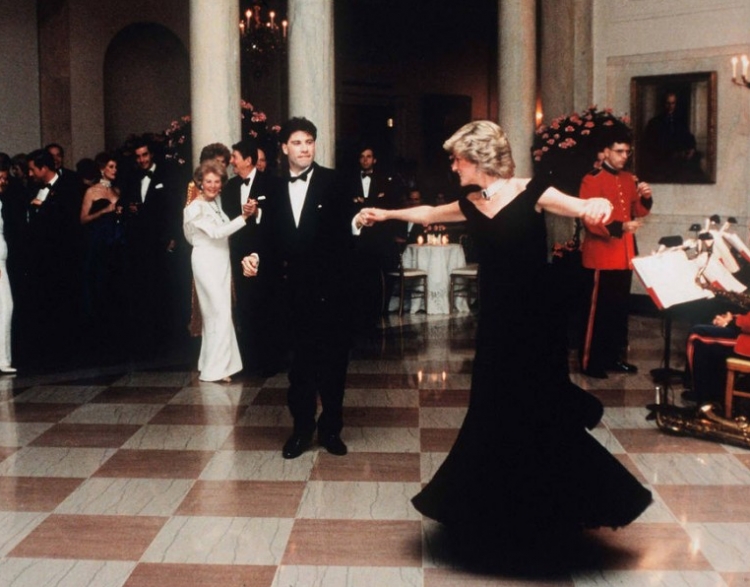 Read Time:
1 Minute, 35 Second
Today is the birthday of the legendary Princess Diana, who has made her invaluable contribution to fashion. Although she has not been with us for 20 years, the interest in her unique persona is still apparent. They still make films and write books about Lady Dee, and fashionable glossy devote numbers to the "queen of hearts". The influence of the princess on fashionable minds is felt now: Diana is the main landmark and symbol of those who returned to the fashion of the 1980s.
The inimitable style of Princess Diana began to form from the moment of her engagement to Prince Charles. At first, she did not want to dress fashionably, but this changed with the advent of the stylist Anna Harvey, who became her friend. Although Anna wanted to dress the princess to her liking, Diana still insisted on her own.
Diana Princess Of Wales, Attends The Premiere Of, '"Shirley Valentine" , At The Empire, Cinema, In London'S. Leicester Square. (Photo by Julian Parker/UK Press via Getty Images)

Diana (1961 – 1997), the Princess of Wales, attends the film premiere of 'Back To The Future'. (Photo by Keystone/Getty Images)
By the way, Diana immediately decided that she would dress exclusively with British designers. Lady Dee chose not only honored craftsmen, but also very young fashion designers who had just begun their careers, thus leading unknown designers out of the shadows. She was wearing outfits from Victor Edelstein, Amanda Wakeley and Zandra Rhodes. But the most long and significant cooperation was for Diana to work with Catherine Walker.
Interestingly, almost all the outlets of Princess Diana were flawless. Editorial FWD offers to recall the 6 most spectacular.
Princess Diana (1961 – 1997) wearing the Queen Mary tiara and her 'Elvis dress' by Catherine Walker, during a visit to the Culture Centre in Hong Kong, November 1989. (Photo by Jayne Fincher/Princess Diana Archive/Getty Images)