Read Time:
1 Minute, 46 Second
Pakistan's fashion industry is not sustainable; in fact, it is evolving rapidly. In this modern age gleaming up in style has become the fashion statement for the people. To remain in style we always look forward to the latest trends and fashions to follow. Fashion is always changing; it has gone beyond because of the speedy modification in the styles of people wearing. From bridal wear to casual suits trends have changed a lot over time. Today there are many options available from expensive to cheap ones. Which people can buy and collaborate with fashion trends. Such a huge list also confuses people about whether they should adopt or not.
1-Unstitched Wedding Wear.
In forthcoming bridal unstitched wedding wear is gaining popularity. Now more people tend to buy unstitched cloths as compared to designer lawn collection. Now people will move forward with luxury fashion wedding wears in the future. Old schools' wedding clothing styles are becoming popular in the country.
.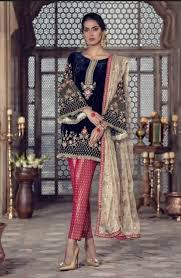 2-Medium Shirts With Cigarette Pants.
Medium shirts with cigarette pants will be followed in the following year. Alongside these many catchy and bold colors will be in fashion.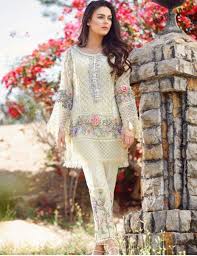 3-Long Kurtis.
On parallel to medium shirts, long Kurtis will also remain in. Long ankle Kurtis with cigarette pants or palazzos will be trendy look for the girls. Although these are not new in the fashion style but still will remain a craze for the ladies.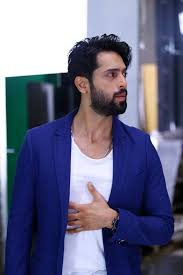 4-Khussa In Style.
Even if khussa is a quite old fashion trend but it lingers in style and stays trendy. It never went out of style. You can set a smart pair of khussa with formal or causal wears-like traditional shalwar suit or western style jeans with a top.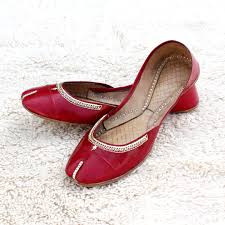 5-Pastels.
Pastels have become very trendy from 2019. Many young girls and classy ladies wanted to add any shade of pastels in their wardrobe. If we talk about spring or summer wears these are already in and will remain popular in the future. Even it is also hitting in Shadi wears as famous actress Iqra Aziz also wore pastel color dress at her wedding.