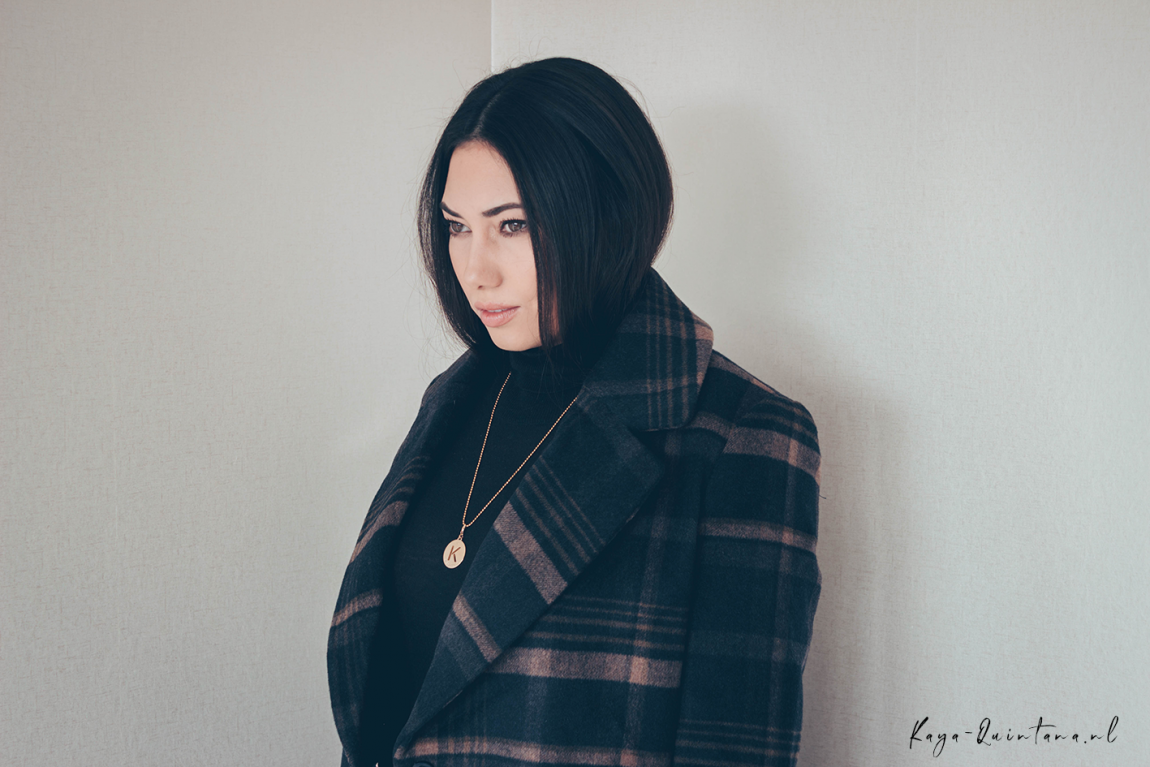 Read Time:
2 Minute, 21 Second
I finally found the perfect black blazer and I am very much in love with it. I saw it on the H&M website in December and I immediately knew it was the one. I've been looking for a long black blazer for ages and I had to get it. It was sold out in size 38 for a long time, but I managed to snatch one up eventually (this is an alternative blazer). This long black blazer is everything! I can wear it to work, and I can even wear it as a dress with a pair of lace shorts underneath. I'm telling you a long black blazer is a must-have piece for your wardrobe.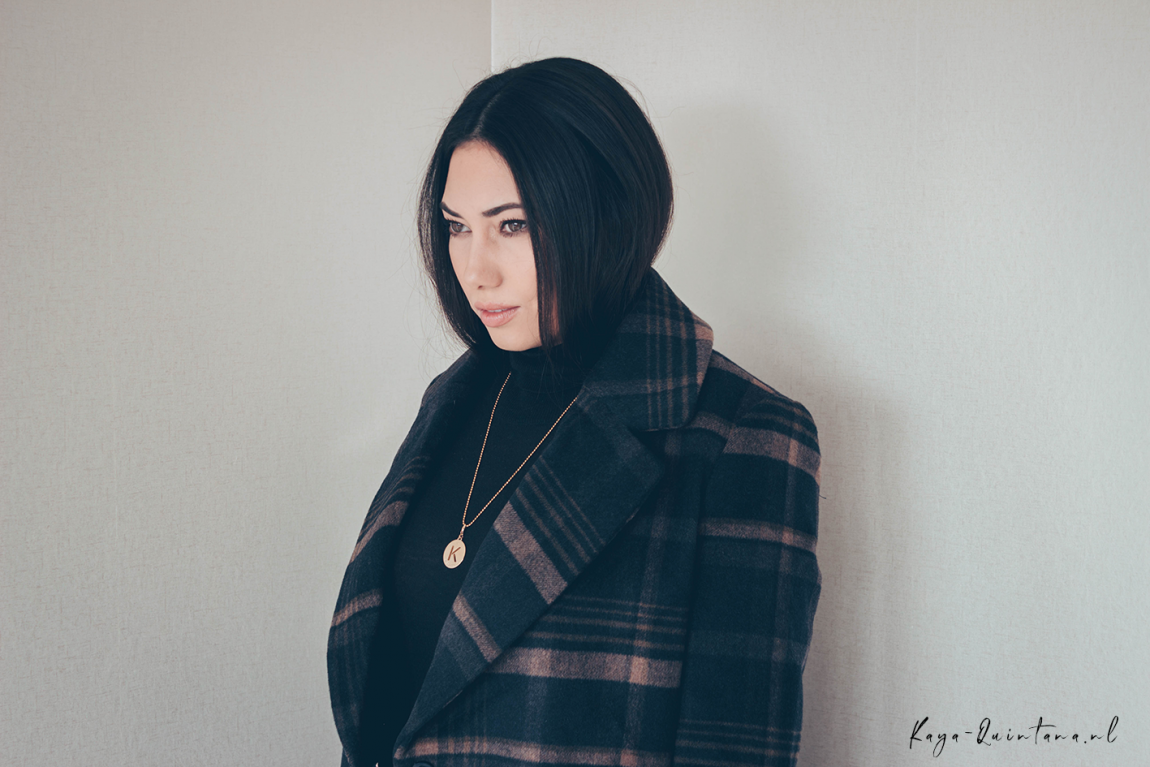 The first occasion when I destroyed this jacket to a conference, I styled it with cowhand boots. It looked pleasant, however I incline toward rich high heels under a delightful piece this way. I chose to go for my Steve Madden sock boots when I styled it the subsequent time. I think this looks much better as the boots truly hoist the look. The catches on the coat are gold and I chose to include a touch of additional gold with the clasp of the belt I'm wearing. I neglected to include my gold studs, yet hello… I never said I was flawless at styling, haha!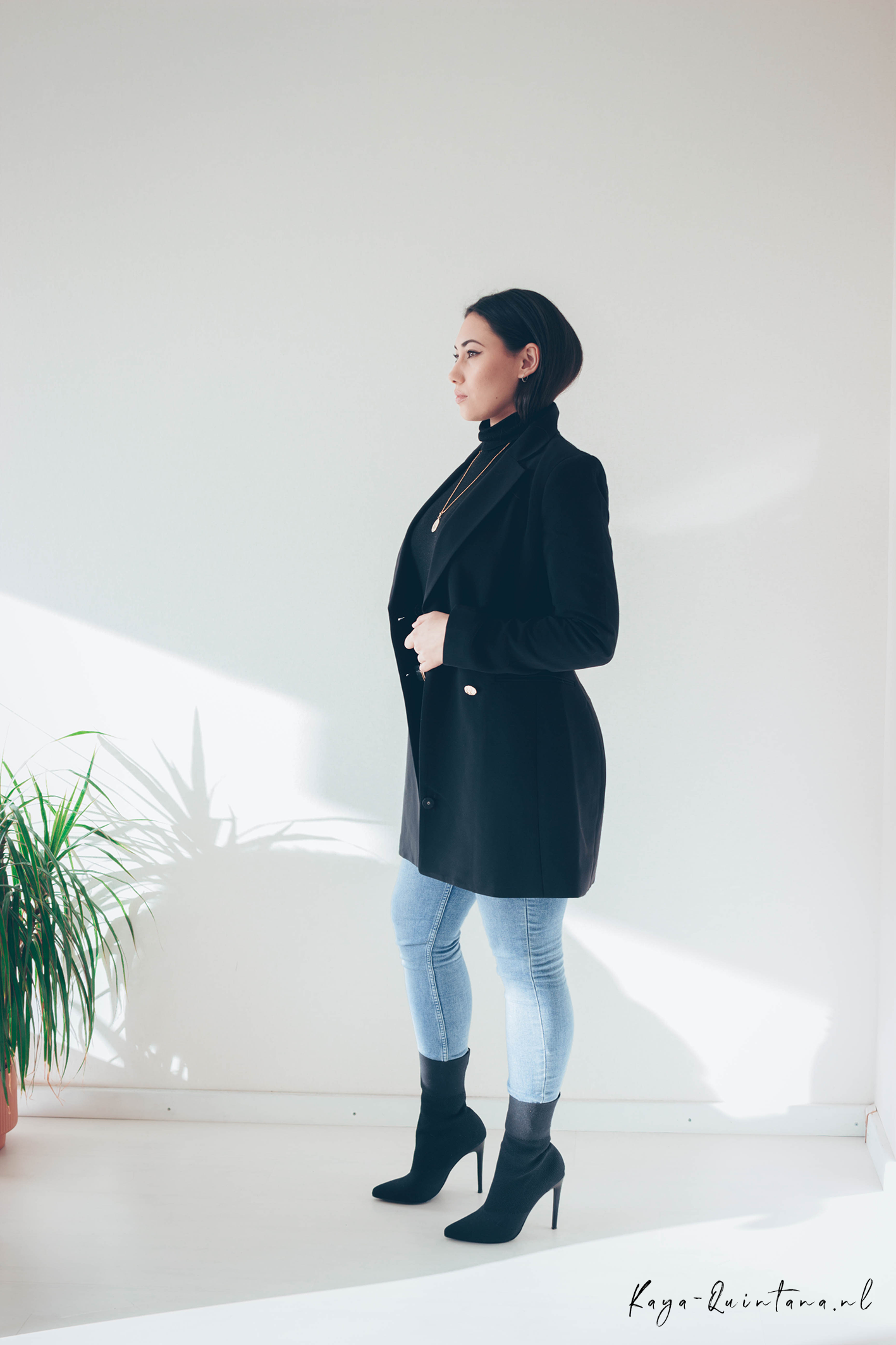 I wore a simple black turtleneck by Mango. Which I do not recommend by the way, the quality is terrible! I'm in the market for high quality turtlenecks made of cotton. If you have any recommendations, let me know! Either way, I decided to style the blazer with a black turtleneck. Sometimes there's nothing better than a black on black look, don't you agree? I love how it makes you look like you're ready for business. And that was exactly the vibe I was going for.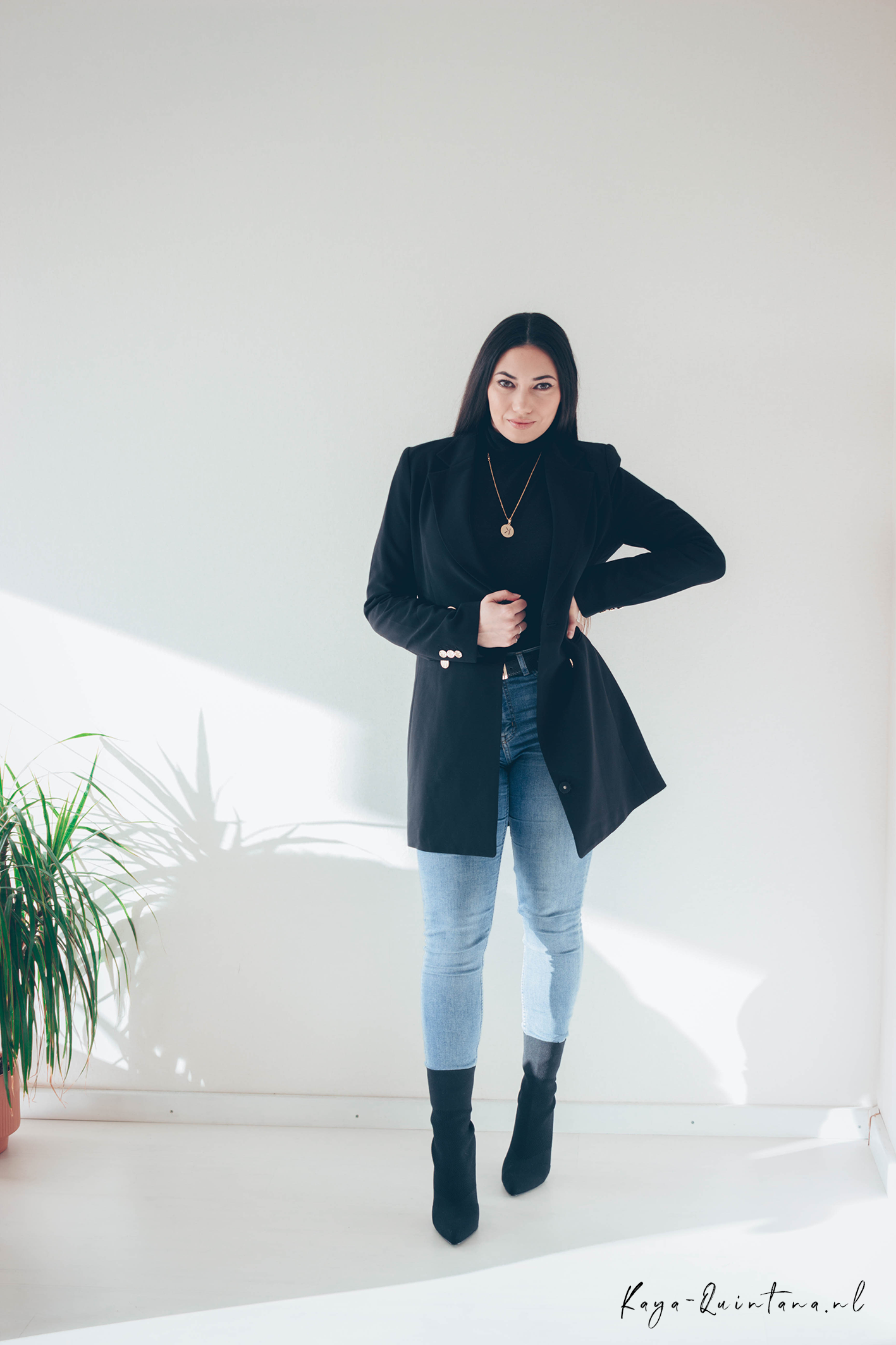 This dark blue coat looks good with the black sock boots and the blue of the jeans popping out underneath. It doesn't clash with the black party outfit, as it's hidden under the coat. The coat is so beautiful in my opinion and I love that it's blue instead of black. It's a first for me by the way, I've never owned a coat like this. But I am very happy I do now, because a coat like this elevates your outfit without too much effort. And you know I like looking the most, while doing the bare minimum.