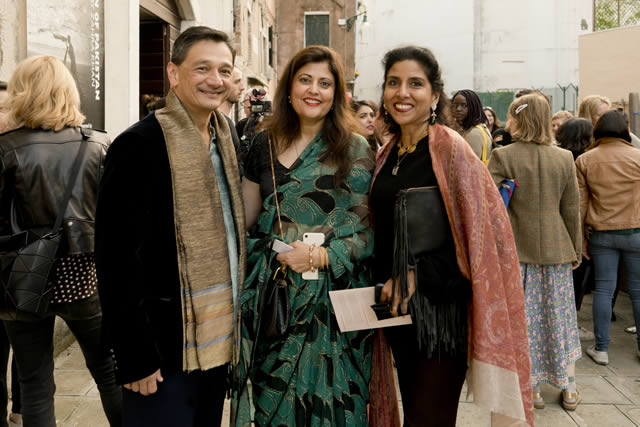 Read Time:
1 Minute, 13 Second
The Pakistan National Council of the Arts (PNCA) and Foundation Art Divvy are enchanted to introduce Manora Field Notes, Zahra Khan, inventive head of Foundation Art Divvy, is curating the structure, the first to authoritatively speak to Pakistan at the International Art Exhibition of La Biennale di Venezia.
The craftsman Naiza Khan has been chosen to display her work as a feature of the establishment. Another first – this is a show brought to Venice and brought about by a group of ladies. The executive of Art Divvy – Asma Rashid, guardian – Zahra Khan and craftsman – Naiza Khan.
Manora Field Notes will drench the watcher in life upon Manora Island, some portion of a little archipelago off the harbor of Karachi. Reacting to the all-encompassing subject of the 58th International Art Exhibition of La Biennale di Venezia May You Live in Interesting Times, caretaker Zahra Khan clarifies: "there are not many nations which have encountered the change which Pakistan has as of late.
This, alongside countless workmanship schools and a long social history has encouraged an energetic and differing expressions scene. Craftsmen talk plainly and effectively about issues of Identity, movement, savagery, network, and obviously contemporary issues like environmental change. We picked Naiza's work incompletely in light of the fact that it likewise takes into consideration an understanding into the ordinary – set against the background of an island with a long history, little but a microcosm from numerous points of view of Pakistan today."