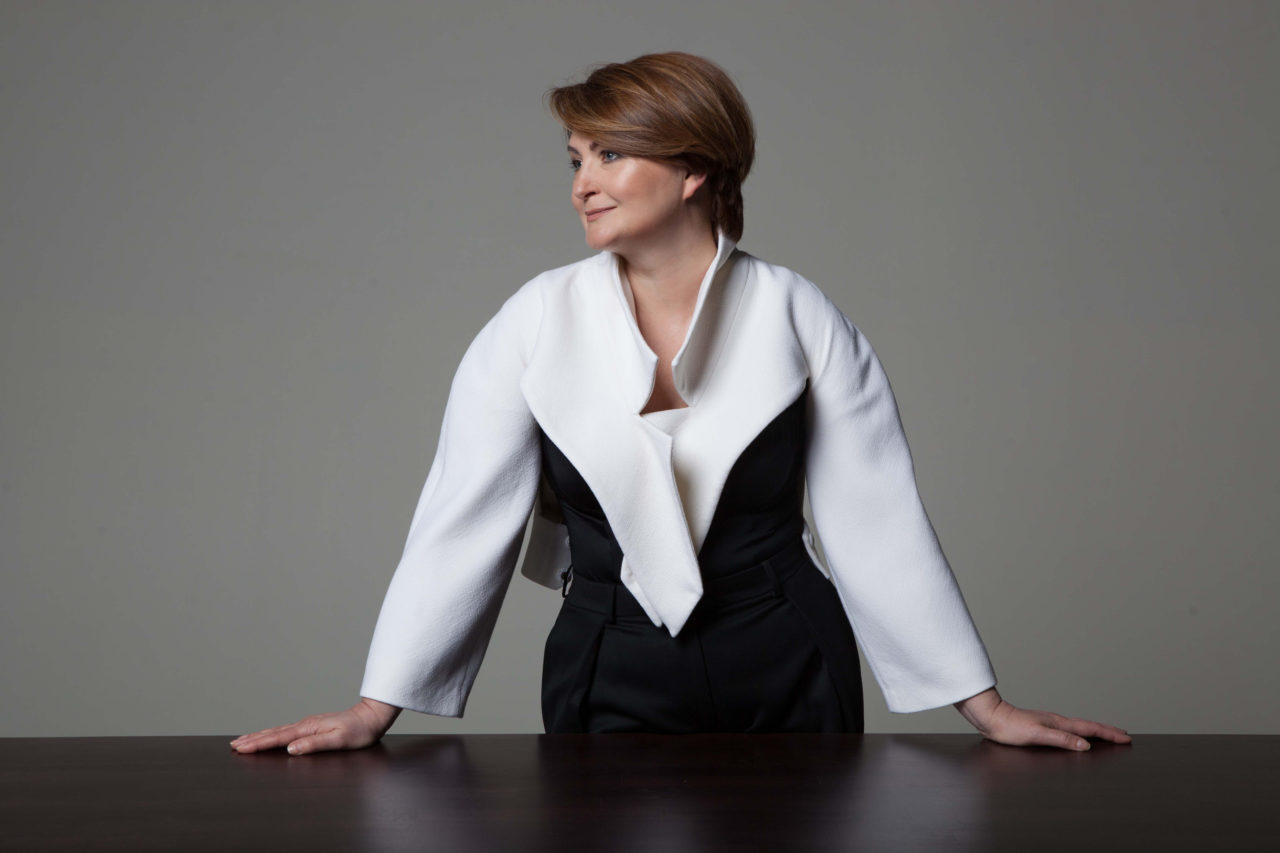 Read Time:
8 Minute, 1 Second
February 1 starts Ukrainian Fashion Week , whose history dates back to 1997. It was Iryna Danilevska who founded it and is the chairman of the Ukrainian Fashion Week Organizing Committee, the president of the Ukrainian Fashion Council and the founder of the Best Fashion Awards . We talked with Irina about how work was done in preparation for the new UFW season, what the Fashion Week in the era of digitalization and sustainability is changing, and what Ukrainian media writing about fashion lacks.
We met with you on the eve of Ukrainian Fashion Week. When does it begin and at what stages does preparation for the new season begin, how many people are on the team that deals with Ukrainian Fashion Week?
We start preparing the new season the day after the previous season has ended. And this is absolutely normal: there are international media to which we send photo and video materials, there are projects that need prolongation, there are ideas that are born now, and will be implemented in 6 months … It is clear that we are finishing one Fashion Week and we are already starting to discuss what will be next season. We have been intensively and very actively working on each UFW season for about two months. The 2020 schedule is quite complex: we have Ukrainian Fashion Week in February, an international project in March, a project in May, a project in June and July. These are very big projects, and we only have a month – only August – to actively prepare for the September Ukrainian Fashion Week. On the one hand, there are not many of us: there are 15 people in the office all the time (this includes accountants, because they are also part of the team). During the Week, we grow to 150 people – with technical service, decorators, media art artists, volunteers …
And what are the stages of preparation? 
The first stage is always a discussion of the general concept, ideas, because despite the fact that Ukrainian Fashion Week has been in existence for 22 years (the 23rd is coming, in February it will be the 46th season), we still change every season. Sometimes these changes are big enough and deep enough. So, first we discuss changes, sometimes it's a new visual concept, like this season. Sometimes it is a global view of priority projects. We also always start by discussing major projects that are part of a particular season of Ukrainian Fashion Week. For example, this season the whole day, February 3, will be held BE SUSTAINABLE! Fashion Summit. We started preparing it before, for example, the impression program. After that, we move on to more tactical moments – working with partners, working on how the sites will look, locations of a particular designer for bridal wear, partner spaces, what our projects will look like, such as a showroom or art space. At the final stage, which lasts for the last month, we are finalizing the Fashion Week program, volunteering for Ukrainian Fashion Week, preparing our own content.We always discuss everything with the team, we advise. We have a democratic approach to working for the company: no matter how much you work, how old you are, what education you have, if your comment or idea is interesting and relevant, then everyone will positively accept it and help to implement it.
Tell us, how many designers will we see this season, how many shows and will there be any special projects?
About 60 designers in total. There are different formats of shows, so the number of impressions does not match the number of brands for frocks, maxi, skirts, shirts, wedding dresses and more. We encourage designers to test the presentation of the collection in different formats, because we understand that the global fashion industry is now changing. Another 5 or 6 seasons ago we published a press release, which was already written: "Attention, the fashion world is on the verge of great change!". It has been almost three years now and these changes have become global. The overall global structure of the industry that has existed for several decades has changed, and so has the structure of interaction of different trends in this industry – designers, retail, media, fashion weeks. Ukraine has long been integrated into the international fashion process, Ukrainian designers are working on international principles.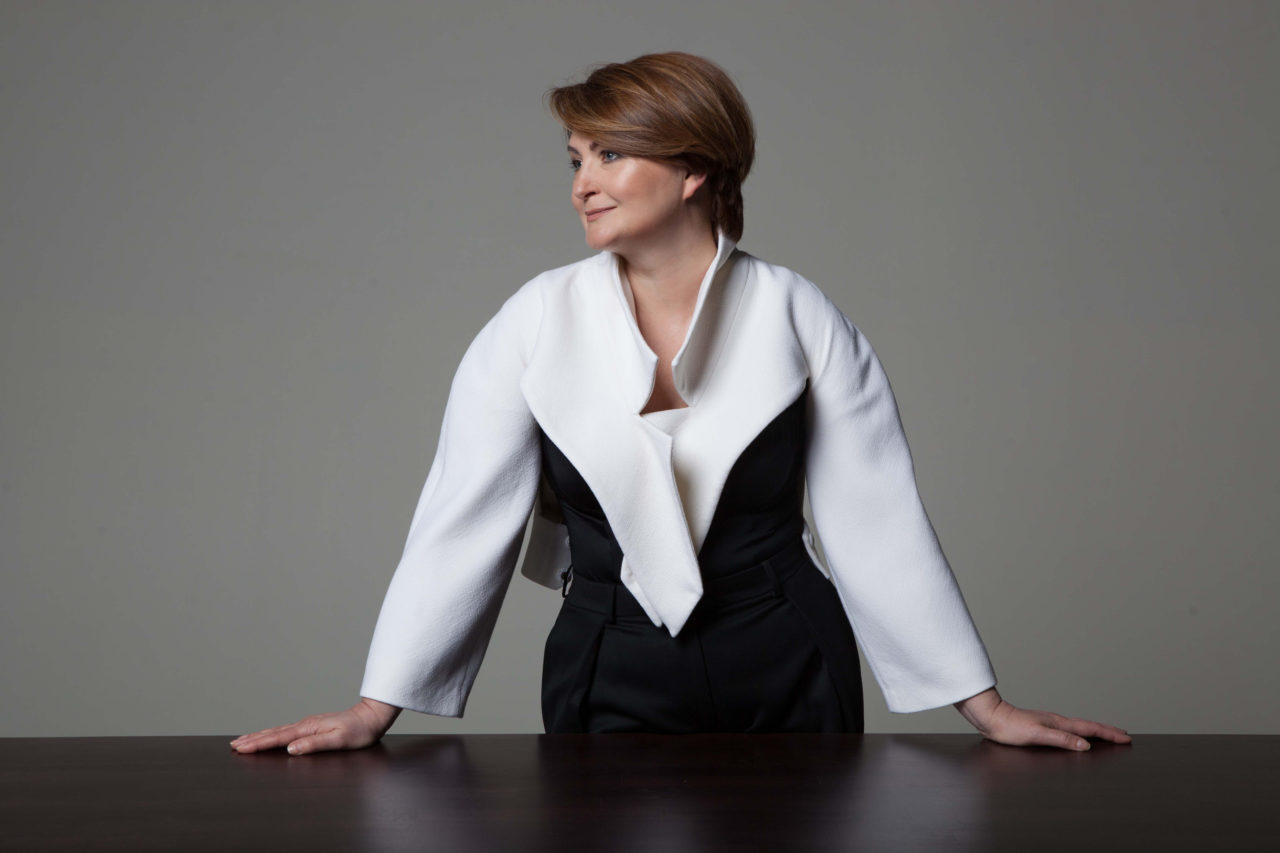 That is why during Ukrainian Fashion Week fall-winter 20/21 there will be three shows with a lot of young designers. If you want a little math, it's 10 + 19 + 7. 36 young designers will present UFW as part of the official Week program. We give young brands and designers a chance to find some sustainability, to feel that they can work in the industry, that they have good prospects.
Separately, I can say BE SUSTAINABLE! The Fashion Summit, which will host 2 shows on sustainable brands, is also our change and our new reality. We have selected 8 brands that operate in a "conscious fashion" and are, unfortunately, quite niche. We would like to show that in Ukraine many more designers actually work in the direction of responsible fashion than is known.
Given the digital era and the speed at which everything moves, have the selection criteria for designers who want to get to UFW changed?
This is not a matter of time or digitization. We have always carefully selected UFW members. Digital has made it easier for us to make the selection, because we see how the brand works with Instagram, with its website, its Facebook page. And today it is a very important indicator. 5 years ago it was not so. But globally, nothing has changed, Ukrainian Fashion Week has been, and remains, a "fashion week" about fashion, not just about good clothes.
We are very excited when a brand appears and goes, because any show and presentation at Ukrainian Fashion Week is still an investment of Ukrainian Fashion Week. The contribution of designers is quite small compared to other fashion weeks. Now it is 1700 euros. It's a bit small, but we can afford to make such a contribution – it includes space for shows, light, sound … Because we actively work with partners – it allows us to make up the difference between the real cost of the show and what the designer pays. The presence of international experts on the designer show is our investment too.
The organizing committee always invites a large number of foreign fashion insiders – buyers, the press. Will there be such representatives this year? 
Will be mandatory. However, for fashion designers, Ukrainian Fashion Week has its own position: it is more important for us as an institution to bring in journalists, photographers, editors – those people who can tell about 5, 8, 10, 12, 20 Ukrainian designers and Ukrainian brands at once. For us, this is more of a priority than when we invite a buyer, knowing in advance that he is working in a segment where, for example, 1-2 brands that we represent work. Sometimes we do not bring buyers, but representatives of large online platforms that work with all over the world, including Ukrainian designers. It's more efficient. Sometimes we invite showroom representatives such as Rainbowwave or Tomorrow to be leaders in the industry and very influential individuals. It is important that they basically see what is happening with the Ukrainian fashion. And these are people of that level,
In those years – 2014 and beyond – it was probably difficult to invite guests from abroad. Are more journalists now accepting invitations and coming to Ukraine? 
The answer will be absolutely unexpected. Not paradoxical, but unexpected. First of all, when we talk about 2014, for example, in the wake of the interest in the events that took place in Ukraine, many international journalists were ready to come and go to Ukrainian Fashion Week. And not only at our invitation and with our financial help – we never pay fees, but sometimes we provide tickets and a hotel. Many came alone, asked us only for accreditation, and all.
Due to the global changes that are taking place now, the Fashion Week in New York, London, Milan, and Paris are in the turbulence zone – they are also now trying to change something. And when you come to Paris and hear from a media representative that "I will no longer come, it is not interesting here", then of course, in this global situation it is difficult to hope that Ukrainian Fashion Week will suddenly be such an island of cloudless reality. Ukrainian fashion is already too integrated in the international process for us to be aloof from these events. There is another point – a positive one, which, unfortunately, is not understood by all: many designers of Ukraine are represented abroad today. Many media outlets that are interested in Ukrainian brands can work with them not only in Kiev, but also in Paris, Milan or New York. On the one hand, this increases the number of materials on Ukrainian fashion and Ukrainian designers and creates a general wave of interest in what is happening in the Ukrainian fashion industry. On the other hand, they no longer have to come to Kiev. We take this as an opportunity to invite other guests to get acquainted with Ukrainian brands. And there are always representatives of foreign media at UFW who are accredited at Ukrainian Fashion Week on their own initiative.