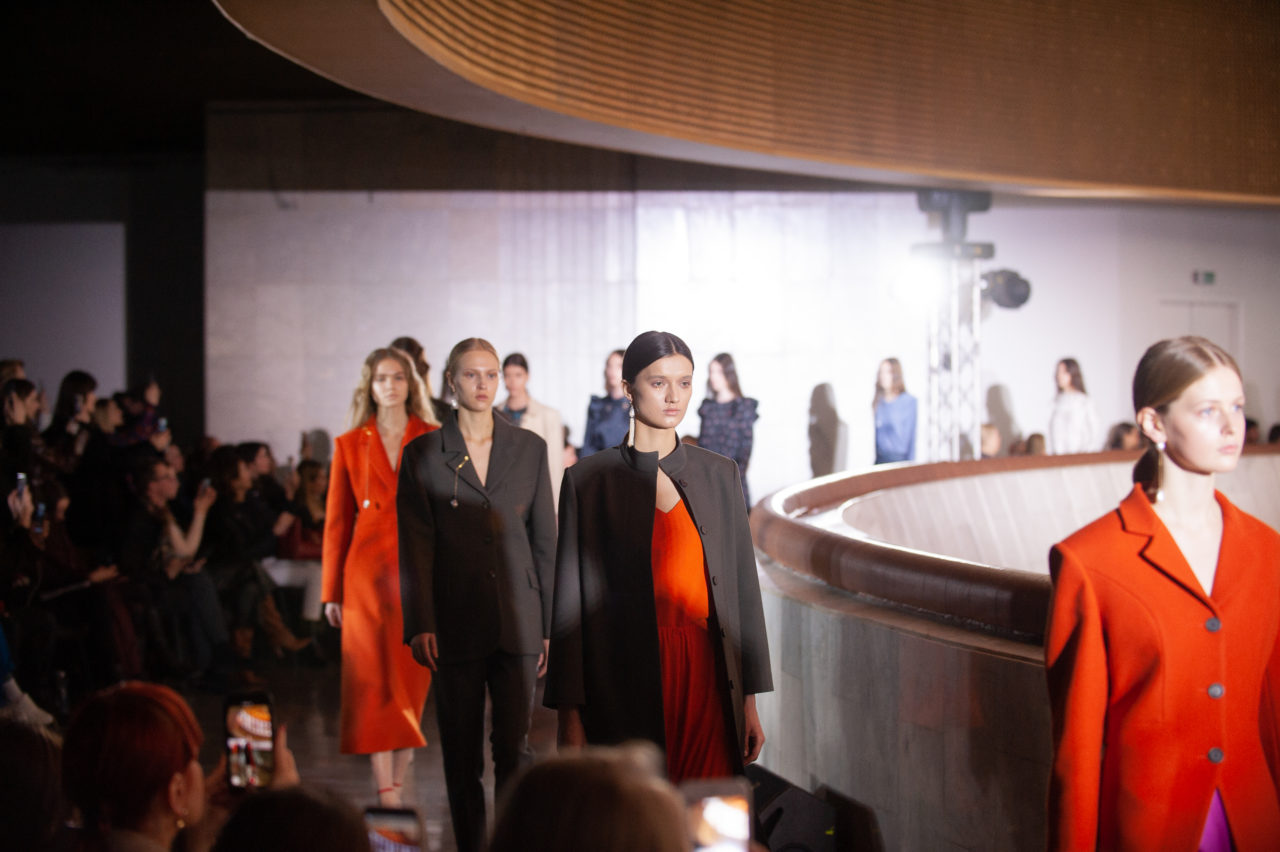 Read Time:
1 Minute, 30 Second
The second day of Ukrainian Fashion Week started with a show of the autumn-winter collection of Lake Studio. The show was held on the top floor of the Ukrainian House International Congress Center. Models defiled on an improvised rounded podium under a transparent dome with colored stained glass windows.
This season, designers Anastasia Ryabokon and Olesya Kononova were inspired by the mystical Sacro Bosco area near the city of Bomarzo in Italy, which in Italian means a sacred forest. The park was created by the Italian Duke of Orsini. He wanted to give it to his wife, but shortly before the completion of the project, she died, and the area became a symbol of his love for her.
The Renaissance era, described in history, was reflected in the silhouettes of the collection – corsets, fitted shapes in contrast with voluminous sleeves, an open shoulder line, velvet elongated shirt fronts, jacquard dresses and tops. In addition, the range of clothes includes knitted and silk dresses, skirts, tops, textured woolen coats in saturated shades of fuchsia, orange, gray, deep green, earthy and wood. The color scheme of the show reflects the great love of the Duke of Orsini and his wife, as well as an ode to the ancient forest.
The designer blows used ferns, physalis as prints, ivy and bunches of paradise apples, and
gold roses on the jacquard.
The images of the collection were complemented by woolen hoods with long ends, which can be tied up like a scarf, shirt front made of fine silk, collars made of lace and velvet, as well as branded jewelry made of irregular shape pearls: bracelets, pendants, brooches, chokers and earrings.