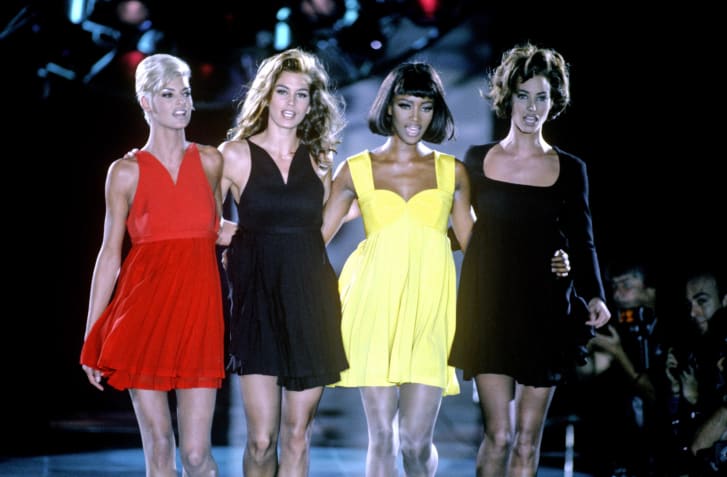 Read Time:
1 Minute, 59 Second
Ineties design was difficult to nail down. A conflict of patterns shouted for our consideration while others were so unobtrusively cool they're as yet fashion staples in our aggregate closets: slip dresses, Doc Martens, chokers, crop tops.
While the 1980s were about volume – cushioned shoulders, puffed coats, enormous hair and a fixation on planner wear – style in the mid 1990s was distinctly low upkeep.
The slip dress, one of the decade's most suffering pieces of clothing, is maybe the most glaring case of this. Spaghetti ties held up scarcely there silk dresses, trading the laces of the '80s for moderate straightforwardness.
Ends of the week were about biker shorts, turtlenecks, high-waisted pants and loose, logo tees. Hair was scratched into scrunchies or left as flouncy, unstyled manes.
The '90s additionally offered ascend to big name supermodels, including Linda Evangelista who summarized the business' abundances toward the beginning of the decade by saying she didn't get up "for under $10,000 every day."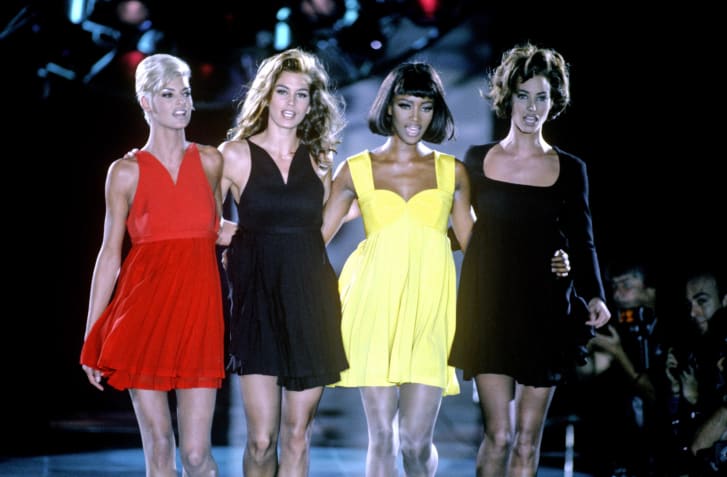 Evangelista joined Naomi Campbell, Cindy Crawford and Christy Turlington for the finale of Versace's Fall 1991 assortment. They strolled affectionately intertwined down the runway, lip-synchronizing the verses to George Michael's hit "Opportunity! '90" – the music video for which they had all featured in.
It was a mid 90s second.
From glitz to grunge
By the center of the decade, in any case, glamazons had offered path to an increasingly relatable kind of excellence. Another whithered stray like womanliness rose, best represented by Kate Moss.
Grunge was also taking over and in 1993, then 29-year-old Marc Jacobs put unstructured pieces on the catwalk in a Perry Ellis show that featured granny dresses, Doc Martens and plaid shirts.
He was wildly criticized and, ultimately, fired for it. But the collection became one of the decade's most important turning points for fashion, not to mention his career.
Chanel's Spring 1994 range also looked to the street, dressing models in skates and baggy boy-shorts accessorized with rapper's chains, while Calvin Klein presented lingerie-layered pieces that were, as he told Vogue, about "the personal, about staying in and being alone, and not flaunting what you have on your back."